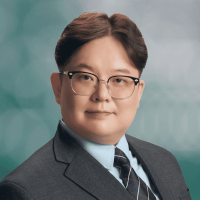 Howard Lee
Trade Marks Attorney
Howard has acquired substantial experience as a business consultant specialising in the domains of international business and marketing. He previously served as the CEO of a specialised trading company which was appointed by the Ministry of Trade, Industry, and Energy of the Republic of Korea.
Having succeeded in managing a number of well-performing brands in multiple countries, Howard leveraged his expertise in the areas of marketing and business to embark upon a career in the field of trade mark law. In 2020, he successfully registered as an Australian  trade marks attorney.
Howard currently serves as an external consultant in South Korea of the World Intellectual Property Organization, Madrid Registry. He is proficient in both Korean and English.
Registered Australian Trade Marks Attorney

Masters in e-Commerce

Bachelor of Law 

Bachelor of Tax Accounting
Professional associations
The Intellectual Property Society of Australian and New Zealand 

Korea Intellectual Property Society