6 steps to trade mark registration
Your branding tells consumers who you are, what you represent, and helps them distinguish your goods and services from those of your competitors. As such, it is crucial to ensure third parties don't exploit, tarnish or dilute your business's reputation by using your branding. This can be done by protecting your branding as a registered trade mark.
Below we look at the 6 steps needed to protect your brand with a trade mark registration which you can exclusively own, license, sell or grow in value with your business.
6 steps to trade mark registration in Australia and overseas:
Step 1 – File an Australian trade mark application
To obtain a trade mark registration, your trade mark it must be (1) distinctive and (2) different from earlier-filed trade marks. 
To be distinctive, your trade mark should not be a word, phrase or logo that others in your industry might use. For example, SOFAS PLUS is unlikely to be distinctive for a sofa or furniture store. 
Your trade marks attorney can advise on the distinctiveness of your trade mark and ensure it doesn't conflict with existing trade marks.
Trade mark protection can last forever

Trade marks are registered under specific goods and services, each of which are sorted into one of 45 trade mark classes

Your trade marks attorney will prepare your classes statement of goods and services based on your business plans

Check if your trade mark is available in Australia using the Australian Trade Marks Database
Step 2 – File an international Madrid Protocol trade mark application
This international-style trade mark application streamlines the filing process and allows you to file trade mark applications in 100+ countries with a single application.

You'll need to file a "home" application first (such as an Australian application) to progress with this international Madrid Protocol application.
Filing fees vary based on the countries selected

Allows you to file in major jurisdictions, including the US, the EU, China, the UK, Japan, and South Korea

Reduces filing costs because overseas attorneys aren't required

Some countries are not members of the Madrid Protocol. To protect your trade mark you will need to file separate applications in these countries. These include Argentina, Sri Lanka and Taiwan

If filed within six months of your home application, the international application can share your home application's earlier filing date

Check if your trade mark is available overseas using this international trade marks database
Step 3 – Have your trade mark applications examined in each country of interest
Each of your trade mark applications are then examined to ensure your trade mark is distinctive of your goods and/or services.
The national trade mark offices of each country will also check if your trade mark is too similar to trade marks filed earlier than yours to ensure there is no conflict between traders.
Using a trade mark that is too similar to one that is already registered, you run the risk of trade mark infringement and may be liable for damages and could be forced to rebrand

To ensure your trade mark is registrable and safe to use, have your trade marks attorney conduct a registrability and infringement search before committing to your branding

You may request earlier examination of your trade mark applications if there are urgent commercial reasons (e.g. your trade mark is being used without your permission)
Step 4 – Respond to any trade mark objections
It is not unusual for a trade marks office to object to the registration of a trade mark.
A typical objection sounds like this:
Your trade mark is not distinctive of the goods and/or services you've listed, and/or

We've found pending or registered trade marks similar to yours and filed under similar goods and services.

As such, giving you exclusive rights to your trade mark could be unfair to other traders or could lead to consumer confusion in the marketplace.
Facing objections is a standard part of the process and your trade marks attorney will devise a strategy to overcome them

Objections are often addressed by arguing that they have been incorrectly made and by filing statutory declarations proving the commercial use and reputation of your trade mark

Response fees vary based on country
Step 5 – Trade mark applications are accepted
After all objections (if any) are overcome, your trade mark applications will be "accepted".
Accepted doesn't mean registered, but you're practically at the finish line. During the acceptance period (usually two to three months), third parties will have a chance to oppose the registration of your trade mark.
The vast majority of accepted trade mark applications are not opposed and proceed smoothly to registration

Having an accepted or registered trade mark in one country can assist in the examination and registration of your trade marks in other countries, including fast-tracking the whole process.
Step 6 – Trade marks are registered
Congratulations! You've overcome any and all objections, no one has opposed your trade mark applications and now you have registered trade marks around the world protecting your brand.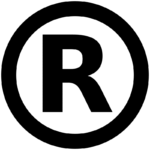 Enjoy exclusive rights to your trade mark and treat it as an asset which you can grow, license, transfer or sell

Monitor competitors and pounce if you detect any infringing activity

Make sure you use your trade mark with the goods and services you've specified, otherwise your trade mark risks being removed from the trade marks register

Be wary about using your trade mark in countries where it is not registered as this could risk trade mark infringement

Beware of trade mark invoice scams which look legitimate but can cost a fortune